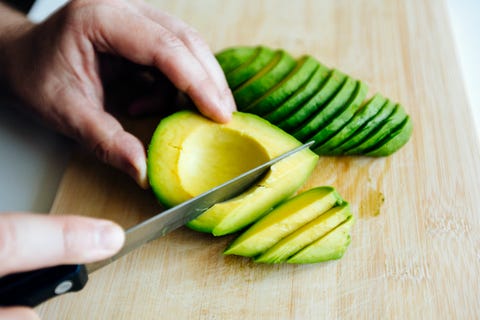 8 Big Wellbeing Trends For 2022 Revealed – Country Living
From nurturing our mental health to environmental care, the biggest wellbeing trends for 2022 have been revealed. All aspects of 'wellness' have had a shake-up over the past 18 months — from where we exercise to what we eat — but if one lesson has been learned, it's the importance of taking good care of ourselves.
As 2021 comes to an end, use it as an opportunity to reflect and plan for the year ahead. If you haven't finalised your goals for 2022, let these wellbeing trends help shape your habits and attitudes.
1. Improve your gut health
When it comes to making healthy choices, improving your digestion is one of the best things you can do for your wellbeing. With research from BUPA discovering that Google searches for 'gut health' are up by 83%, they predict 2022 will see more of us take good care of our gut.
"Prioritising your gut health is increasingly popular," says Elizabeth. "Gut health can refer both to your digestive system also known as your gastrointestinal (GI) tract – and the balance of bacteria in your gut. Your gut digests food, houses a range of bacteria, absorbs energy and nutrients, and gets rid of waste products."
If you're not sure where to start, some of the best foods to add to your diet include wholefoods, and fresh fruit and vegetables. Staying clear of processed foods is a good goal to have for 2022, as these can disrupt healthy bacteria in your gut.
2. Leading an eco-friendlier life
Just a few steps can go a long way in living a clean, environmentally-friendly lifestyle. According to BUPA, there has been a 418% surge in Google searches for climate anxiety, with eco anxiety also increasing by 238%. While the fear of environmental doom is a very real feeling, 2022 is all about letting it fuel us to do better.
Elizabeth adds: "You aren't alone in your feelings – millions of people across the world will be feeling the same as you. Taking notice of your feelings and turning those into positive actions can support your wellbeing, but also make a difference for the planet.
"To make sure your eco-friendly habits stick, start by making one or two small changes to live greener, and build them up over time. For example, choose local, seasonal foods where possible, and reduce food waste by planning meals in advance."
3. Tracking our stress levels
There is little you can do to prevent stress, but there are many things you can do to manage it more effectively. According to BUPA, 2022 will see more of us tracking our stress levels, whether that's by using a smart watch or writing it down.
Some of the things to jot down include any physical or mental stress symptoms (including pain or tension in your body), digestive problems, and an increased heart rate. It is more than OK to put yourself first, so also pay close attention to emotional signs, too, such as anger, feeling overwhelmed and racing thoughts.
A growing number of studies have shown that visiting green spaces, being exposed to natural environments, and relaxation techniques can reduce psychological stress. Elizabeth explains the importance of giving them a go: "Practice these techniques when you're feeling relaxed to start with and find out what works best for you. Whilst you may not feel like it, daily exercise releases feel-good chemicals in your brain. Exercising outdoors has plenty of benefits too, including boosting your mood and improving your self-esteem."
4. Starting a mood diary
Have you considered starting a mood diary? Well, according to BUPA, it's another wellbeing trend set to surge in 2022. Similar to general diaries, a mood diary is focused on your emotions and will help you improve your mental health. Simply put, it's a great way to record how you feel and why.
"After a turbulent year that's placed great pressure on our mental health, mood journaling is becoming more and more popular," adds Elizabeth.
"Keeping a mood journal, or emotion journal, can be a useful way to get to the root of lingering negative feelings (and increase positive ones). This allows you to recognise negative emotions and take action to help these feelings, whether it's opening up to a friend, loved one or mental professional. Writing down your feelings has been shown to reduce your feelings of anxiety and depression, too."
5. Mindful drinking
Put your wellbeing first in 2022 by trying mindful drinking — the simple concept of being intentional with your decisions around alcohol. We might indulge in a little festive tipple around Christmastime, but mindful drinking is all about having a healthier relationship with alcohol and ultimately drinking less.
It's a fairly simple trend to adopt. Each time you pour yourself a glass, as yourself why you're drinking. Mindful drinking is not about cutting alcohol out of your life completely, it simply exists to help improve your relationship with drink.
"It's about being aware of why you're drinking and how much alcohol you're having," says Elizabeth. "After a surge of searches on Google in 2021, it's expected to increase even more in the new year."
6. Paying close attention to our immune system
Give your immune system a helping hand in 2022 by eating a more varied diet, sleeping well, and getting your daily dose of vitamin D. According to research conducted by BUPA, Google searches on 'boosting immune system' have seen a 84% increase, while 'strengthen immune system' has also surged by 50%. Our immune systems are complex and influenced by many factors, but making small tweaks can give your body the boost it needs.
"We're still navigating our way out of the global coronavirus pandemic, so looking after yourself has never been more important," adds Elizabeth. "A strong immune system isn't something you develop overnight but instead boosting your health and fitness in the weeks leading up to a much-anticipated event can make a huge difference."
7. Looking after our skin (skinmunity)
Skinmunity, a word coined by dermatoglist Dr Uliana Gout, is all about treating our skin and strengthening its defences. Born from nationwide lockdowns and having to hide behind masks, some of the ways we can care for our skin's immunity include boosting antioxidants to fight oxidative stress, reduce inflammation and calming the skin, and doing more regular facials.
"Thanks to the pandemic, there's now a globally-felt focus on maintaining a strong immune defence that's reflected in the current skincare conversation," say L'Oreal in their Skincare Trend Report. "As well as treating our skin when things appear off-kilter (sudden breakouts, bouts of redness, etc), we want to strengthen its defences; consider it dermatological prevention rather than cure."
8. Sleep hygiene
In the coming year, more of us are going to be tracking our sleep to make better adjustments to our routines. According to Destination Deluxe, some households will use tracking devices such as Apple Watches, Auro's Smart Ring, or EEG Headbands, while others will turn to aromatherapy oils to complement a more restful sleep.
Sleep hygiene is all about bettering our bedtime habits, whether that's going to sleep earlier, turning our phones off in the evening, or creating a restful environment at home. When you're tired, you can't function at your best, so why not put your sleep first in 2022?
Follow Country Living on Instagram.
This content is created and maintained by a third party, and imported onto this page to help users provide their email addresses. You may be able to find more information about this and similar content at piano.io